Posted by:
Category:

Coworking Industry
Shared office space is no long doing the trick for one Denver data startup.
AirDNA, which sells data on the short term rental market, is checking out of its Platte St. Galvanize office of two years. In August the startup will move into a LoDo office four times the size at 1523 15th St. as it prepares to nearly double its Denver staff in the next six months.
"We don't have a desk left for the next hire," said AirDNA CEO Scott Shatford.
Rent at AirDNA's new 2,000-square foot office is $4,500 per month, Shatford said.
AirDNA also employs 20 people in Barcelona for the startup's sales, customer service and PR workers, while Shatford leads his core tech employees in Denver.
The company crapes web data on Airbnbs and other short-term rentals and assembles reports on pricing, occupancy rates and other metrics for real estate investors and other entities looking to better understand the short-term rental industry.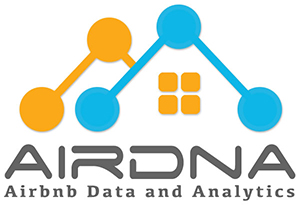 Shatford worked as a data expert for a consulting company for 10 years before leaving and traveling around the world for six months. While he was gone, Shatford rented his Santa Monica apartment on Airbnb.
"I realized how easy and lucrative it could be to have a rental property," Shatford said. He started renting out seven more properties on Airbnb shortly after he returned from traveling, and he wrote the book on the topic.
In 2014, Shatford decided to combine his two interests — data and Airbnb — and launched AirDNA in his Santa Monica garage.
"One of the problems we're trying to solve is, 'What is the value of a short-term rental anywhere around the world?'"
Shatford moved his startup from California two years ago and hunkered down in Galvanize's Platte Street location.
"When I thought about where I was going to grow this business," Shatford said, "I liked the real estate market here. I liked the hiring prospects."
Shatford said his 2017 revenue was around $2 million.
"Our challenge right now is really it comes down to recruiting good people," he said. "We've been spending an inordinate amount of time in finding good engineers."
AirDNA charges a premium subscription for its consumer product that costs between $20 and $100 per month. Its enterprise products for its bigger clients can cost anywhere from $1,000 and $25,000 per month. Beyond real estate investors, AirDNA sells to large equity analysts, educational institutions like the Harvard Business School or tourism offices like Visit California.
"I think the common thread is that people are trying to figure how Airbnb is disrupting their current business…or creating new opportunities," Shatford said.