Posted by:
Category:

Coworking Industry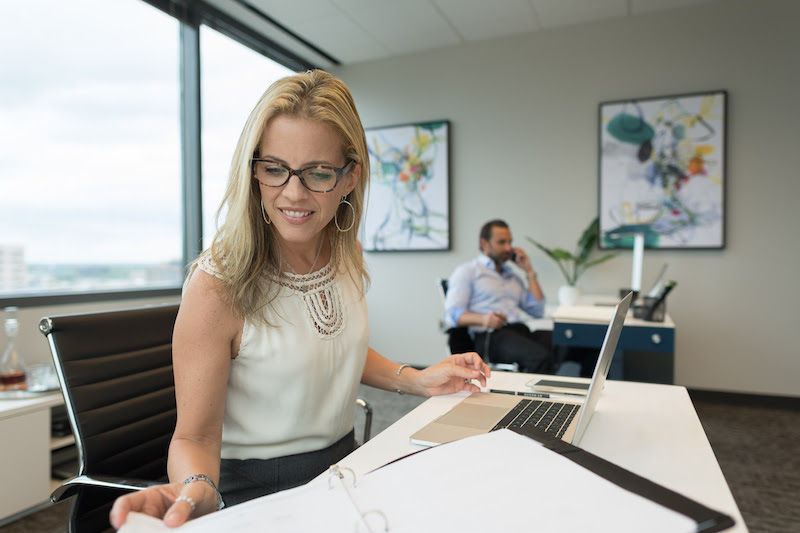 HOUSTON—Coworking, with its open floor plans and seating arrangements, has become especially popular among tech startups and freelancers seeking collaboration with like-minded creative types or merely those looking for a workplace ready for immediate use without a long-term lease commitment. In response to this demand and as a result of a change in ownership structure, Shared-office space provider Meridian Business Centers is rebranding and doubling its Houston-area footprint.
Meridian Business Centers has transitioned its two Houston-area locations (5100 Westheimer across from the Galleria and 11811 North Freeway at Beltway 8) as Worksuites, effective this month. Accompanying the name change will be cosmetic upgrades to each property, additional services offerings, new amenities and a new website.
Worksuites has also opened a location on the top floor of Sugar Creek Center in Sugar Land. Additionally, Worksuites will open two additional Houston-area locations by the end of this year and plans to expand to three or four more locations in Houston by the end of 2019. The company already operates 13 locations in the Dallas/Fort Worth area.
"The Houston office space climate is very dynamic and the variety of flexible workspace options here is growing rapidly," says Flip Howard, CEO of Worksuites. "We are excited to be expanding and serving more areas of Houston with our updated model of private offices in a professional community centered on productivity."
While coworking remains a popular topic, it actually accounts for a smaller percentage of office space in Houston than one might think, according to NAI Partners. While serviced offices have been around for decades, the term coworking has become a buzzword during the last 10 years with very little metro-level data available yet to track historically. Using current data available, a study by NAI research of coworking space in 17 submarkets found approximately 115 coworking sites throughout the metro totaling 1.5 million square feet of space.
"The total amount of coworking space in Houston remains below 1% of office inventory," Leta Wauson, NAI Partners' director of research, tells GlobeSt.com. "NAI Partners' research determined that the amount of square footage of coworking space is a mere 0.7% of the total office space inventory of 207 million square feet across the 17 Houston submarkets we located coworking space in."
Additionally, the term coworking is frequently used to encapsulate a wider range of shared office spaces than the completely open-floor plan/hotdesking model that is typically envisioned. In fact, there are various types of shared office spaces, such as coworking centers and executive suites, both offering shared workspace accommodations.
Ultimately, coworking space typically makes the most sense for very small users of office space looking for the shortest possible lease term or corporations seeking turn-key solutions to office needs. While the concept is likely here to stay, the total amount of coworking space and number of Houston-based companies looking to utilize the space is smaller than many perceive it to be, says NAI Partners.