Posted by:
Category:

Coworking Industry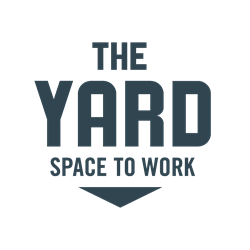 PHILADELPHIA (PRWEB)
August 23, 2018
Women make up more than 46% of the advertising industry, but only 11% of them are creative directors. The Yard: Center City, Philadelphia's premier coworking space, believes that needs to change. That's why the space is co-hosting a Career Creatives meetup with The Ad Guild on Thursday, August 23, entitled "Leveling the Playing Field: Female Creatives Celebrating Their Voice."
About Career Creatives
Career Creatives is a quarterly meetup group for creative women in Philadelphia. Their goal is to develop a sisterhood that helps women in creative industries move their careers forward and strengthen the industry in an exciting and inspiring way. Networking, inspirational guest speakers, and casual conversation and relationship building are all part of the experience.
About The Event: Leveling the Playing Field
According to recent research, advertising still depicts women in the kitchen a stunning 48% more often than men. In addition, men have seven times more lines of dialogue in advertising than women. If more women found their way to the C-suite in advertising companies, these statistics would surely change. The goal for "Leveling the Playing Field" is to acknowledge the challenges women face in advertising and discuss strategies for getting the green light on women-created ad campaigns.
"Leveling The Playing Field" will be held at The Yard: Center City from 6:00pm – 8:30pm, August 23, 2018. The first hour and a half are dedicated to panel discussions, while the last hour is for networking in The Yard's rooftop gathering space.
The panel includes:


Allison Wagner, Senior Product Owner for Comcast

Hilary Sedgwick, Creative Director: Armor PHL

Colleen Masters – Group Creative Director: Aloysius Butler & Clark

Hilary Sedgwick – Creative Director: Armor PHL

Tracy Thompson – Creative Director: The Karma Agency

Mary van Ogtrop – Freelance Copywriter

Lansie Sylvia – J2 Design Partnerships (moderator)
Interested attendees can register at http://bit.ly/tycareerpanel.
About The Ad Guild
Cofounded by Kristy Peters and Scott Peters, The Ad Guild provides resources and empowerment to talented individuals in all aspects of advertising. The organization brings together thinkers and doers, and ideas and objectives, in a supportive sandbox that allows greatness to flourish. The Ad Guild is based in Philadelphia with members and resource partners across the globe.
About The Yard: Center City
The Yard: Center City occupies four floors of the Steele Building in Midtown Village, a natural home for entrepreneurs with a strong, local vibe and vibrant, unique culture. The Yard: Center City provides 24,000 square feet of collaborative workspace that is fully customizable to meet needs ranging from a single desk to a private work space for 30 or more. The space features modern kitchens, 24-hour security, ultra-fast Wi-Fi, and even a room for new mothers. Plus, the Yard has a strong art curation program with works curated by the Seraphin Gallery and rotated every quarter. Members of The Yard: Center City are connected to members across The Yard's 14 locations nationwide through The BackYard app.
The Rooftop at Chestnut is a 1,650 square foot roof deck above the coworking space. Elevator-accessible, the space can comfortably hold 150 guests. It is available for member rentals at reasonable rates.
The Yard: Center City is located at 21 S 11th St, Philadelphia, PA 19107. Interested parties can request a tour at at https://theyard.com/philadelphia-coworking/center-city/ or call (215) 310-1223 for more information.
Share article on social media or email: