Posted by:
Category:

Coworking Industry
Roots Katipunan officially opened in May 2016. "Now we're all officemates," she quips, having partnered up with different local businesses in order to build the space. The name Roots Katipunan comes from the idea of making connections, as well that of building a foundation for growth. She notes that her partners come from various backgrounds—besides entrepreneurs, there are artists, vegan advocates, and lifestyle coaches.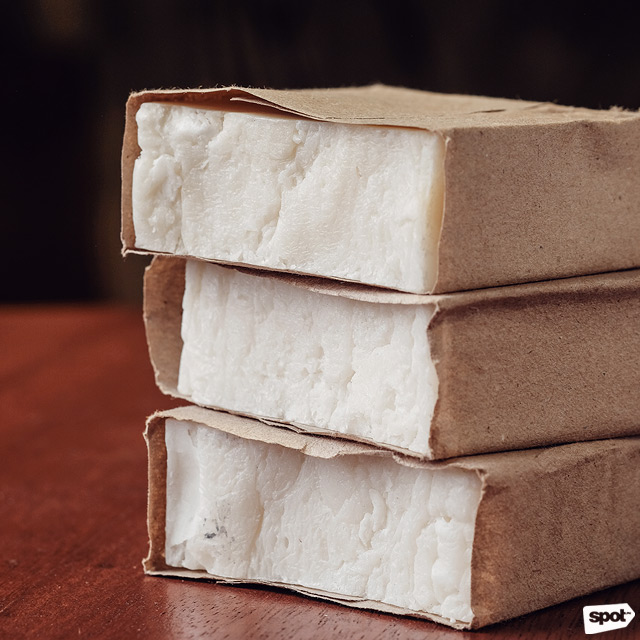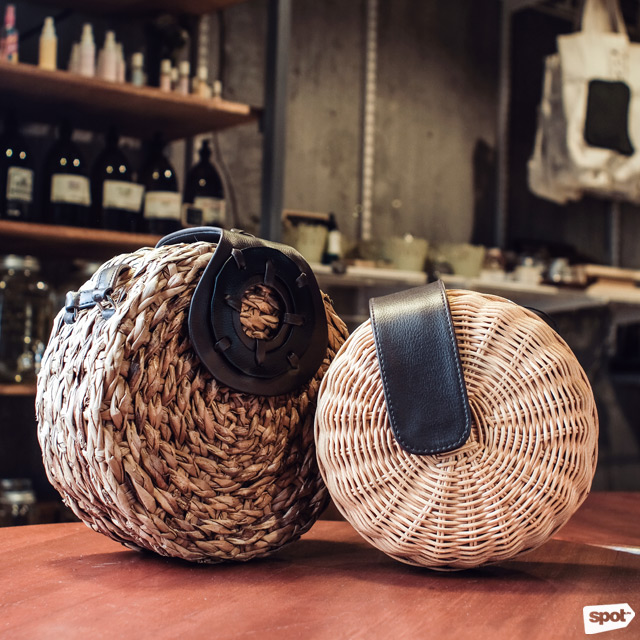 ADVERTISEMENT – CONTINUE READING BELOW
Roots Katipunan also serves as Habi's headquarters and you can shop their line of products, which includes footwear, bags, and reusable sanitary napkins at the store. Since Roots Katipunan opened, the space has grown to include more local and sustainable brands. Wooden shelves are filled with local products from Roots Katipunan's partners. You can find Berde's shampoo bars, Full Circle's naturally derived bathroom cleaners and laundry detergents, and Ludan's Store's woven handbags, among others.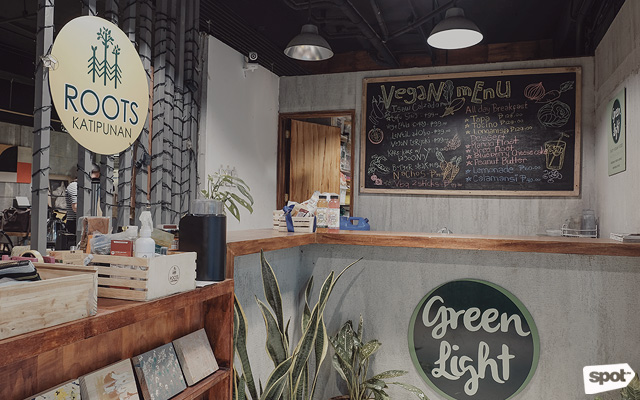 While the space was originally designed for entrepreneurs, they later expanded to allow students to work in the area (P180/3 hours; P350/whole day), seeing that they liked the ambience for studying. The store has no walls or dividers, so anyone inside is free to interact with one another. Chiong describes Roots Katipunan's interiors as "tropical industrial" with wood-and-metal furniture, exposed pipelines, and plants situated all around. "People want to be able to feel nature around them," she says. "It makes the space more inspiring." Artworks by local artists are also displayed in various areas of the space. 
ADVERTISEMENT – CONTINUE READING BELOW
Aside from the coworking space, there is a vegan food bar called Green Light where customers can enjoy meals like Tofu Sisig (P99), Vegetable Curry (P99), or Lentil Adobo (P99). The food bar was a later addition to the space; Chiong shares that they hope to add drinks to the menu in the future.