Posted by:
Category:

Coworking Industry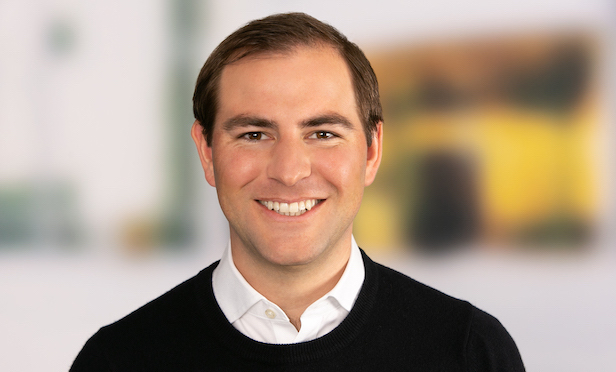 NEW YORK CITY—With the growing popularity of non-traditional office leasing arrangements, Savills has expanded its Workthere program to the US. As a Savills venture, Workthere combines listing information online at workthere.com with brokerage services. The system assists individuals and businesses find flexible, coworking and serviced office space around the world.
Dominic Harding, head of Workthere Americas, walked GlobeSt.com through the straightforward process on the website. "We help in navigating the huge amount of options that are now in the market. The options vary in prices, in what they offer and the way the product is delivered."
The site has a comprehensive listing of coworking and flexible office spaces in Asia, Europe and the US. This includes the workspaces offered by well-known companies including WeWork, Regus and Servcorp as well as local and regional operators. Savills has authorization for all of the Workthere listings and coordinates information with the space providers. Workthere gets updated on current as well as future availabilities. Plus as a brokerage firm, they maintain data on buildings.
Anyone with internet access can search workthere.com for any number of spaces by location. They can click on the office listings which come with photos, descriptions, availabilities and prices. The users can make a shortlist of places, and by telephone or online ask about the space or make an appointment to view it. This information goes to the Workthere team. A Savills or Savills Studley (the US division) broker will then assist tenants in viewing a select location and other options.
Savills represents tenants. But Harder explains that the service benefit the brokers as well. Smaller groups list with Workthere because they want exposure and to get their products on the market. Larger companies save time and reduce distractions, as Savills brokers qualify the tenants, matching them with the right product.
"This is an exciting development that complements Savills continuing evolution as an industry leader in technology and innovation, proactively adapting to shifts in global occupier trends," says Patrick McGrath, CIO and head of client technologies at Savills Studley. "Workthere provides a unique offering, with the capability to advise any business on their workspace requirements, from an individual looking to acquire a coworking desk or a global business seeking project space or expansion to a new territory."
Coworking costs in New York are among the highest in the world. According to Savills 2019 Tech Cities report, the average coworking cost for a desk in a private office in New York City is $950 per month. In Boston the average cost is $970 per month and in San Francisco, it has reached $1,050 per month.
Workthere first launched in the UK in 2017. It has branched out to seven countries, also including Singapore, Germany, France, Ireland, The Netherlands and now the US. They selected their first US city to be New York, because it's the largest coworking and flexible office market in the country.