Posted by:
Category:

Coworking Industry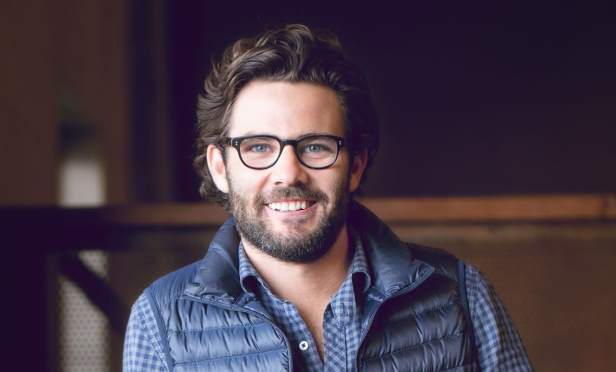 DALLAS—Coworking spaces are sprouting up across the nation and Dallas is no exception. This type of office structure is allowing businesses of all sizes from the freelancer to the corporate team to secure space, sometimes within the same coworking confines. In this exclusive, Nick Clark, owner and founder of Dallas-based Common Desk, recently discussed the next generation of coworking spaces, trending amenities and how personality packages match up with customers.  
GlobeSt.com: How have coworking spaces changed since the origination about a decade ago?
Clark: It began before the last recession as a grassroots movement of indie brands servicing the uprise of the new startup and gig economy. The recession only added fuel to the growth of coworking as creatives were being laid off and becoming full-time freelancers. Coworking is now becoming something much more as billions of dollars of funding pour in for coworking companies to continue innovating and growing their services and spaces. Coworking is now a solution for teams of all sizes that see flexibility as an important real estate requirement.
GlobeSt.com: What are some of the latest amenities trends you're seeing in coworking environments? 
Clark: Pop-up retail has become a new trend that some brands are capitalizing on. There's no doubt that everybody will continue to double down on the types of amenities installed and offered in coworking spaces. Common Desk wants to make sure amenities continue to enhance productivity and the overall workday vibes. For instance, we've recently started offering a full menu of craft coffee drinks in addition to the free third-wave drip coffee that has always been offered. We are also building out a full-scale craft whiskey cocktail lounge in a downtown location that'll be offered soon.
GlobeSt.com: What are some of the benefits for tenants of coworking spaces?
Clark: Flexible terms: Most coworking spaces have membership options ranging from month-to-month to one- to two-year terms. These options allow growing teams to pick up memberships as they pick up employees. This gives a company the flexibility to ensure it always has the exact amount of office space needed, and a workplace strategy that saves the company a ton of money over the course of a few years.
Community engagement: This is still one of the biggest benefits of joining a coworking space, especially for smaller teams and freelancers. These individuals typically join because they are looking to be a part of a culture and a community. Working out of their houses or coffee shops can become lonely after a few long months. Common Desk creates and hosts gatherings on a daily basis to bring people together, providing a sense of community.
Better economics: Coworking allows teams to leverage common area amenities across everyone in the space, which equates to a huge savings for the teams accessing the space. For instance, we recently signed a deal with a 40-person team in our Deep Ellum space, located in downtown Dallas. They were looking to take 7,000 square feet of traditional space in the Dallas area prior to signing. The capital improvements they would have paid out of pocket to freshen up that space was more than the total membership fees they'll pay to Common Desk over the course of the next 18 months.
GlobeSt.com: What are the latest added benefits for landlords?
Clark: Coworking operators are able to build brand relationships with office customers and are now owning the data on those tenants. With this kind of data at their disposal, coworking operators can curate and customize experiences and services for these office customers as workplace design evolves, leaving traditional building owners at a disadvantage. However, landlords can partner with coworking companies to build and scale brand relationships with current tenants and prospects by providing an increased focus on soft services and the overall workplace experience.
Common Desk is one of the few coworking brands that focuses on the landlord as a client. We achieve this through our partnership structure, which differs drastically from the lease structure. As a partner to the landlord, we're able to install a coworking facility that is intentionally designed to improve the performance of the entire building. We believe our coworking and enterprise suites are two additional workplace inventory products, along with custom-term space and spec suites that increase the number of options a leasing team is able to offer to prospective tenants. We call this form of leasing hybrid leasing.
In addition to this, we're also working to build a few new brands (Fiction Coffee and The Gym of Social Mechanics) to service other amenities in the building such as food and beverage, and fitness centers which will greatly enhance and expand the scope of building amenities. This type of service-level offering further benefits the landlord because we're providing added benefits for other building tenants and visitors, not just coworking customers.